Tatio Geyser
Tatio Geiser Tour at San Pedro de Atacama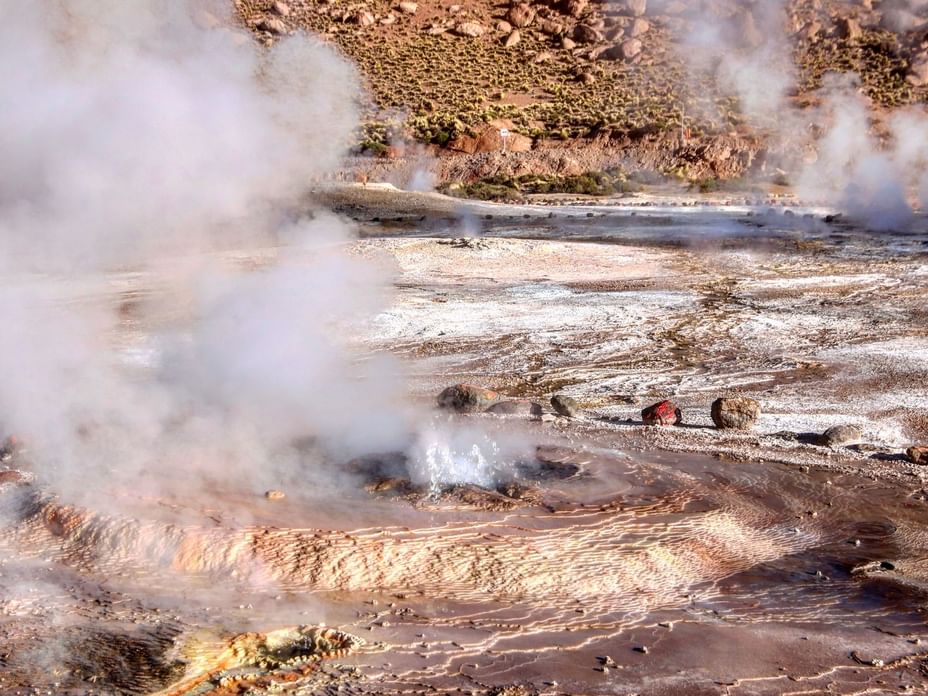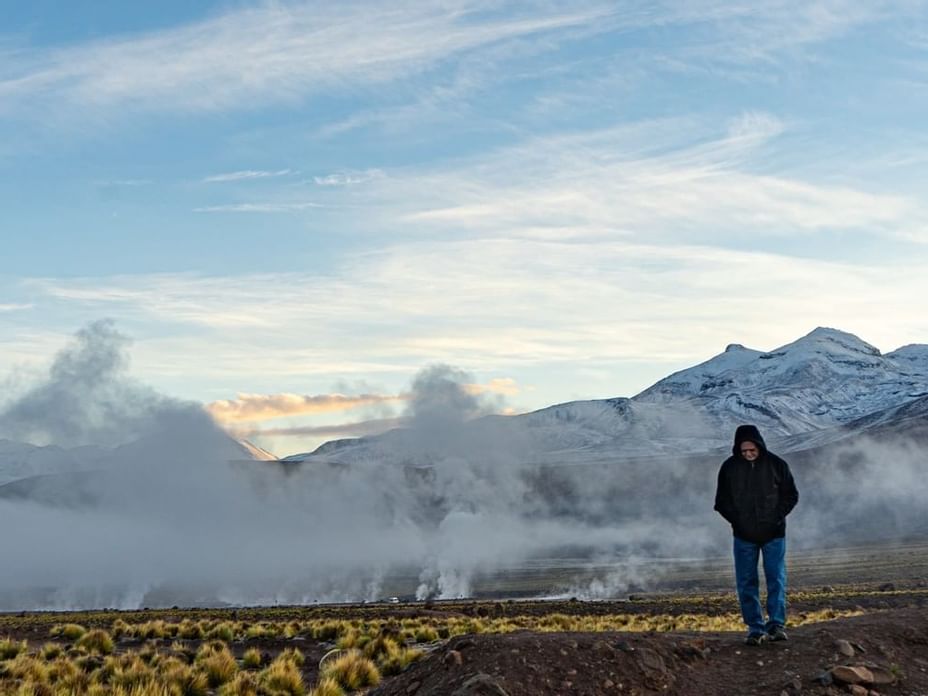 Exclusive excursions for clients staying at Don Raúl Hotel
Tour duration: approximately 6 hours
Hours: 05:00 am to 12:00
Rate: 43.000 CLP. Tickets not included.
Includes: Guide, breakfast, transportation and pick up at the Don Raúl hotel.
What should you bring with you?: Warm clothing, comfortable shoes, hat, sunglasses, sunscreen, water and cash for the entrance fee.
Restrictions: Minimum age requirement of 7 years and not recommended for pregnant women.
Not included: Entrance to Geysers del Tatio (CLP $15,000 per person).

Geiser del Tatio, Calama, Antofagasta, Chile Chile